ABOUT US
David Henderson is a Charlotte native who has been passionate about green spaces ever since he mowed his first lawn at the age of 13 for money to buy a bicycle. Since creating Outdoor Images Management in 2002, he has grown the company at a steady rate, but still manages to get his hands dirty every day, often accompanied to the job site by Remy, his Jack Russell Terrier.
David and his Outdoor Images Management team work with clients to create the exterior living spaces of their dreams. If you can imagine it, OIM can help you bring your vision to life. With a can-do attitude and meticulous attention to quality, cleanliness, and service, OIM delivers a great client experience from start to finish.
David also brings the environmental sensibilities of an outdoorsman to every project. Eco-friendly services offered by OIM include water reclamation, water conserving nozzles, native and drought-resistant plant species, water usage analysis, and satellite data controlled sprinkler systems.
If you're looking for deep expertise in your landscape contractor, look no further. A graduate of CPCC's horticulture program, David has 21 years of industry experience and is a licensed irrigation contractor and a North Carolina qualified pesticide applicator. With David Henderson and Outdoor Images Management, you can feel confident that your landscaping project will be delivered on budget and beyond your expectations.


For employment inquiries, please contact us at info@outdoorimagesmgt.com, or call us at 704-509-0710. We are an equal opportunity employer.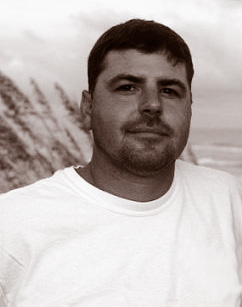 Carolina Irrigation Association Member
Irrigation Contractor Corporation C-480
North Carolina Irrigation Contractor #54
North Carolina Certified Pesticide Applicator
Certified Installer of Techni-seal Applicator